Lismore Sheep Farm Wool Shop
 Welcome to the Lismore Sheep Farm Wool Shop web site. Our farm is located just off the Sunrise Trail (Route 6), along the beautiful Northumberland Shore in Pictou County, Nova Scotia, Canada. We have a working sheep farm with about 200 sheep. Our sheep are mainly Dorset crosses which produce a beautiful soft fleece which we use in many of our products available on the farm. We have a small flock of purebred Suffolk sheep with strong Brittish bloodlines . You may recognize the familiar black face along with a short stocky frame which helps produce great lambs for meat or for crossing with other breeds.
 Hours
****CHRISTMAS SALE ****
DEC. 1,2 and 3rd in our shop, on line and at the Farmers Markets .
For on line shopping all orders over $20 will automatically receive 15% off all items.
For in -store shopping and shopping at the New Glasgow Farmers Market or the Halifax Seaport Farmers Market we will pay the tax.
Please note...on line shoppers may select " pick up" at the check out and let us know if you would like to pick up your purchases at the shop or a market!!
WE are well stocked in large blankets, slippers and mittens so have a look and place your order Dec1, 2 or 3rd to save.
The Farm Shop will be open every day 10 -4 until Dec. 22, 2023. The visitor barn is closed for the season.
Our website is open all of the time and we will be gradually replenishing our stock, so keep checking back for updates. If you would prefer to make an order by phone please contact us. We use Canada Post for shipping but if you prefer you may pick up your order at on one the Farmers Markets we attend or directly from our shop on the farm.
LlSMORE LAMB
We now have whole or half lambs ( cut up) available in the shop. We will also have a limited number of individual cuts including leg and shoulder roasts, chops, ground, ribs and shanks . We are well stocked with lamb sausages. Contact us to place an order or for more information.
All of our sheep and lambs are humanely raised . They enjoy being outside grazing and breathing the salty air in the pasture overlooking the Northumberland Strait from early spring to late fall. The sheep and lambs are on a rotating grazing system so they are always being moved to fresh grass.
Markets
We will be attending the Lunenburg Farmers Market every second Thursday.
Our next dates will be Dec. 7 and Dec.21st.
We will be at the Halifax Seaport Market every Saturday until Dec.23 .
We will be at the New Glasgow Farmers Market every Saturday until Dec.16th .We will also be at the special Wednesday night evening markets Dec.6 and 20th.
We will be bringing our lamb to the New Glasgow and Lunenburg markets. This will include sausages, ground, chops, and roasts. It will all be frozen. If you are interested in purchasing lamb at the market let us know in advance and we will be sure to save some for you.
Please let us know in advance if there are any of our wool or sheepskin products you would like us to bring along to markets.
Visit Our Farm
****Spring /Summer  2023****
We are happy to announce our barn will be open for visitors this summer during regular shop hours ( 10 -4 daily)Official opening date is May 20.There will be sheep and lambs to see along with a display about wool. Chickens will be in their enclosure for you to watch and our Hereford cows can sometimes be spotted in the pastures.
We are happy to share that River John Festival Days will be happening this summer , July 21- 29th. Our annual Festival day which we are calling "Shearing Day" will be on Sunday July 23 .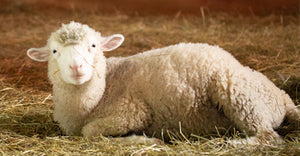 MEET OUR ANIMALS
We have a working sheep farm with about 200 sheep. Our sheep are mainly Dorset crosses which produce a beautiful soft fleece.  In 2021 we purchased John MacDonnells' flock of Suffolk sheep. You will see their black faces and sturdy stocky frames which are good for for producing good meat lambs. the We also have a small herd of shaggy Scottish Highland cows which can be seen grazing in the fields.
Location
Lismore Sheep Farm
1389 Louisville Road, River John, B0K 1N0, Nova Scotia, Canada
+1 (902) 351 2594 
+1 (902) 351 2889
info@lismoresheepfarmwoolshop.com
Shop Hours
Beginning May 1st the shop is open daily 10 -4. with a few exceptions for public holidays.The visitor barn to see the sheep opens May 20 and will be open during shop hours.